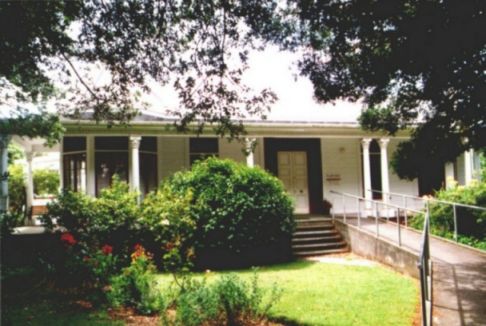 Surgery at 24 High St
Map to surgery


History: The surgery was built in 1904 and has a long and somewhat forgotten history. See pictures of Drs Armstrong, Stockdill, WF & AG Buist.
Quality of service: We have not only updated the inside structure, our staff have continued to update themselves and their knowledge and understanding of modern medical practice. The Doctor (Keith) is Vocationally Registered and both Keith and Di (Practice Nurse) undertake regular professional courses to maintain their skills.
Staff: On the top right is Dr Keith Blayney, as well as bottom right with wife Shirley (Practice Manager / legal Executive). Bottom left has Gail Werder (Reception and Office Manager) and Ruth Hughes (relacing Rowena Milne-Elgar as Friday and relief Receptionist). Rowena is now teaching full time. Above them is Dianne Bezuidenhout our Practice Nurse. Below we have Shirley, Gail, Di & Rowena.